WELCOME TO CAPITAL HOMES
Record setting Real Estate Professionals, selling South Florida Premier Properties daily… Whether you are buying or selling you've come to the right place. Call today to schedule your private consultation and free property market analysis.  (561) 504-8830
PREMIER PROPERTIES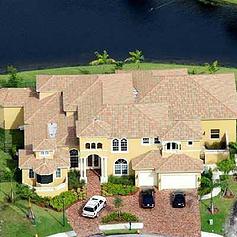 Luxury Homes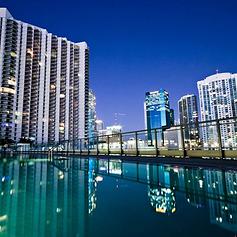 Apartment/Rental Homes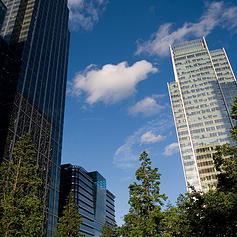 City Center Rental Suites
100% Commission Agent Program
WHAT OUR CLIENTS SAY ABOUT US
Capital Homes just helped my wife and I find/buy our first home. They have been my family's realtors since we moved to Pompano Beach in 2003, so it was cool that they could help us as well. My wife and I cannot express how impressed/grateful we are to have worked with Capital Homes. They were attentive to our "must-have" list, but offered very candid and honest advice, suggestions, and opinions. Additionally, their knowledge of the area and overall professionalism are top-notch, while thier contacts with banks, inspectors, and contractors make financing and the due diligence period a breeze. In sum, I cannot recommend Capital Homes enough, and truly believe they are the best in the area!.
A. Hamilton
Lake Worth, FL 2015
This was our first property purchase, and Capital Homes was fantastic. They were diligent, communicative, conscientious, patient, and affable. We had very inflexible schedules, yet Craig was always happy to accommodate us. We implore prospective purchasers to use exclusive buyer's agents, as they have your best interests in mind. Not for one nanosecond did we feel as though our best interests were anything but paramount to Craig. They didn't want to find us a home; they wanted to find us a home that we loved for the best possible price. And they did!
L. Cohen
Fort Lauderdale, FL 2014
I have gone through a few Real Estate transactions in the past and this transaction was by far the best because of Craig's knowledge, professionalism, and attention to detail. My family and I looked at many homes and finally settled on a home in Boynton Beach. He was always available when I needed him and kept.
E. Levy
Deerfield Beach, FL-2013
Dear, Capital Homes thank you for your patience and for exceeding our expectations. This was our first home buyer experience and it was a wonderful journey. You really listened to our needs and made this long process less complicated than I've heard other home buyers complain about. You demonstrated great professionalism, commitment, and dedication. Thank you for being so passionate about your job and for truly helping us.
U. Ruiz
Kendall, FL -2013
The best team to work with when purchasing a home!! We were Texas residents looking to purchase a home in South Florida. Finding Capital Homes was the biggest blessing. Not only did they help us find a home quickly but they were there every step of the way to make sure everything went well. We thought this whole process of moving was going to be stressful but it wasn't. With their help we were able to find the best neighborhood with the best schools for our children. We couldnt have made a better decision than to go with Capital Homes!
J. Carter
Boyton Beach, FL 2014
My parents and I live in Coral Gables and we own a house in Riviera Beach that we were renting out but decided to sell. I helped my parents look for a realtor who specializes in the area. I found Capital Homes and they seemed pretty legit, so we called them and went out to the area to meet them. Craig seem very professional and told us even though we lived pretty far, he would take care of everything. So we left him the keys and every week he would check in with my parents to let them know how everything was going and what offers were coming in. Eventually we got the offer we wanted and opened up escrow. My parents and I were very new to all this but he helped us along the way. Thank you Capital Homes for all your hard work.
B. Kellner
Coral Gables, FL 2015
Craig was very knowledgeable about the real estate market. He was able to show me listings that I wanted to see so I did not have to look through countless listings. He was a great resource for information. He was able to negotiate a good price for me. I was very pleased with my purchase. If you want a smart real estate broker who will negotiate on your behalf and procure a good piece of property at a fair price, call him.
M. Mathews
Jupiter, FL -2013
I was new to Boca Raton and had not purchased a property in 30 years. I faced the process with a great deal of uncertainty. Fortunately, I chose Capital Homes,Inc. They guided me through every step of the way. Thier experience, expertise and guidance were invaluable. I would confidently recommend them to any prospective buyer or seller.
M. Leon
Boca Raton, FL 2014